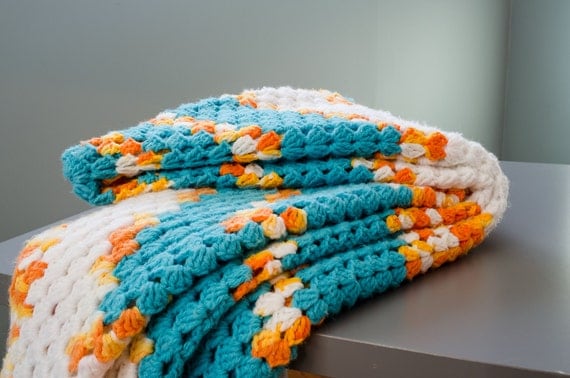 [pinterest]
As someone who spends a lot of time on the couch due to illness, and someone who is obsessed with vintage, thrifted afghans are one of those things that intersect where these two passions collide. I use a lot of blankets and have a vast collection of them in my house. Here are some I dug up on Etsy to share and pass along my handmade blanket love.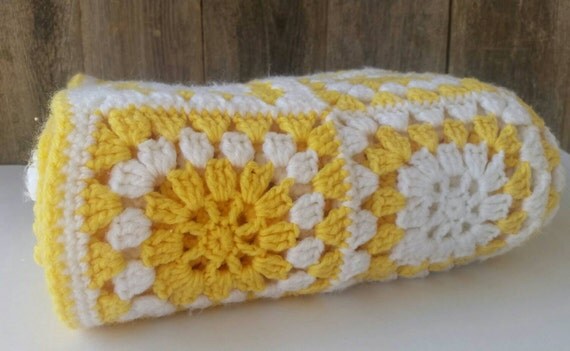 The brighter and sunnier the blanket, the more I appreciate it when it's cold and dark out.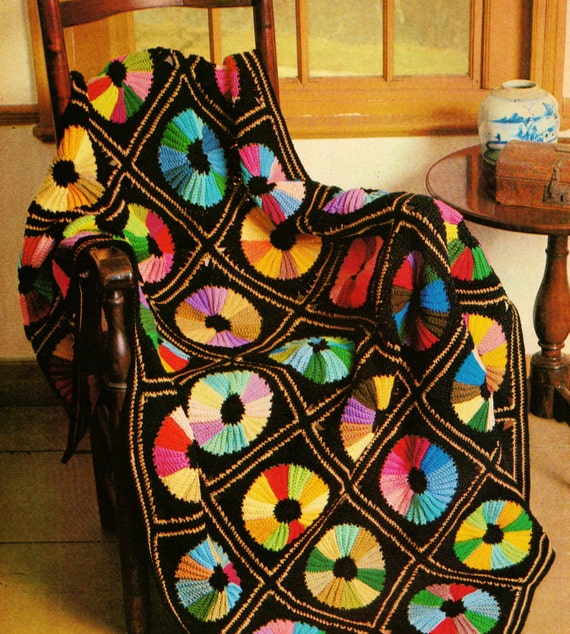 You can also find PDF patterns for blankets like in the listing above. Although this was clearly made before CDs were mass marketed, I can't look at this and not think it's an afghan created to celebrate the Golden Age of the Compact Disk. I love it.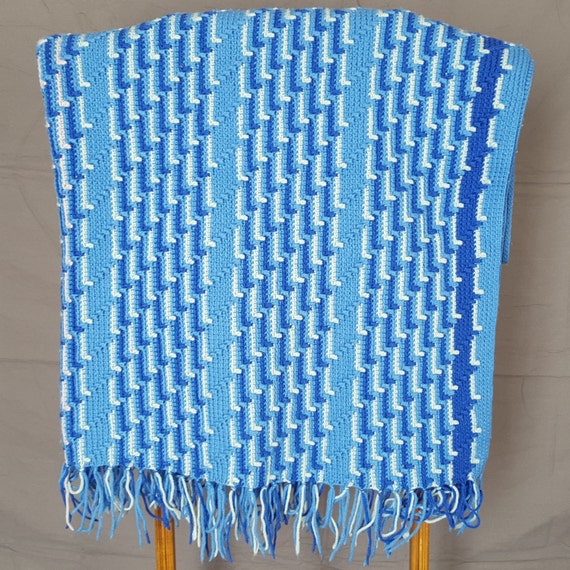 This one looks like water.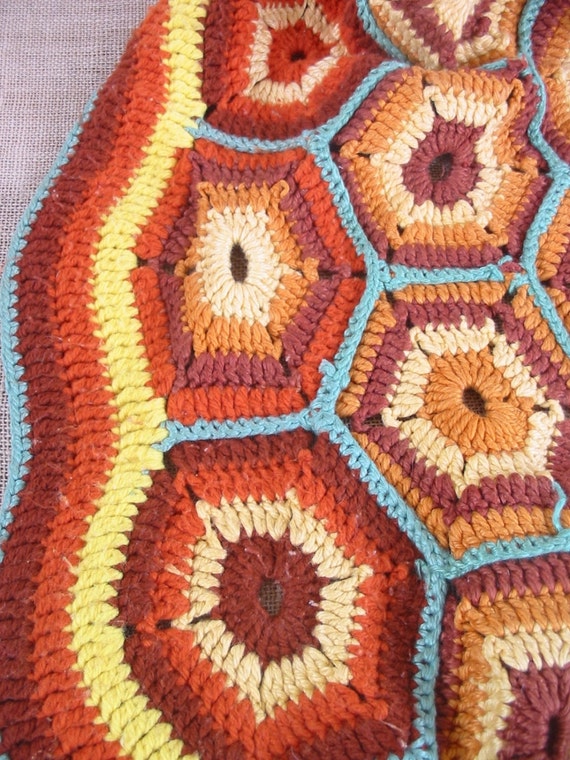 The desert-dream color-scape in this one is so perfect.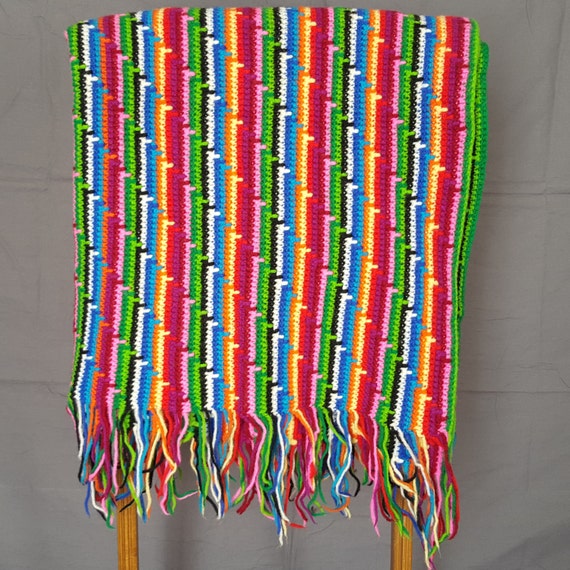 I have an an afghan in this same pattern and the tight weave makes it very warm. A perfect lap blanket.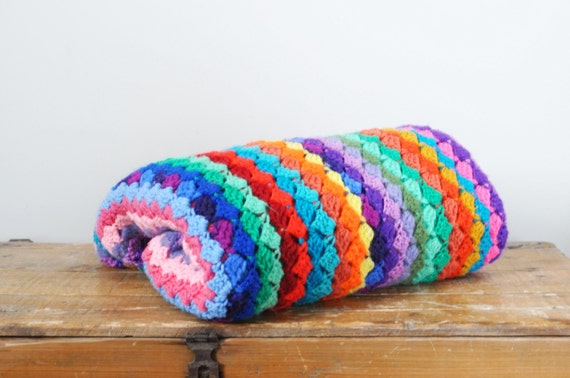 These colors could punch up neutral a bed or a sad couch nicely.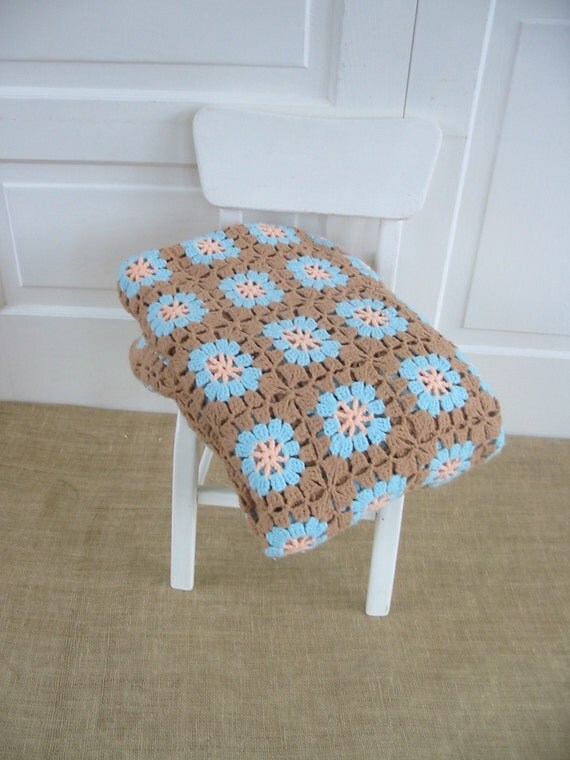 Nest brown, robin's egg blue, seashell pink–so subtle and perfect for Easter.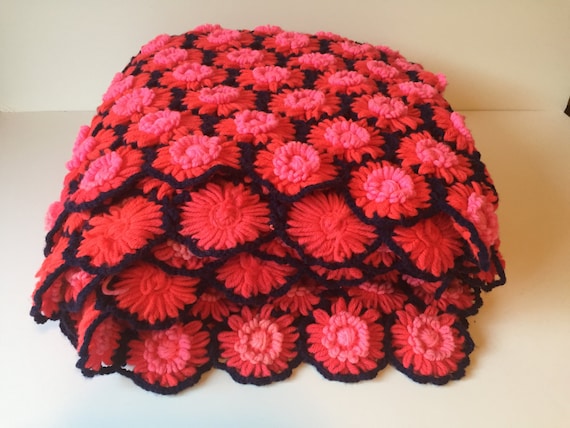 This daisy crochet pattern is one of my faves and it's on my Ultimate Thrift Goal List. I've seen it in so many palettes and I love it every time.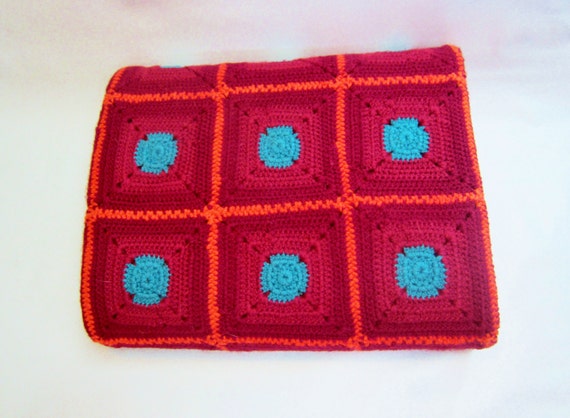 Love the contrast.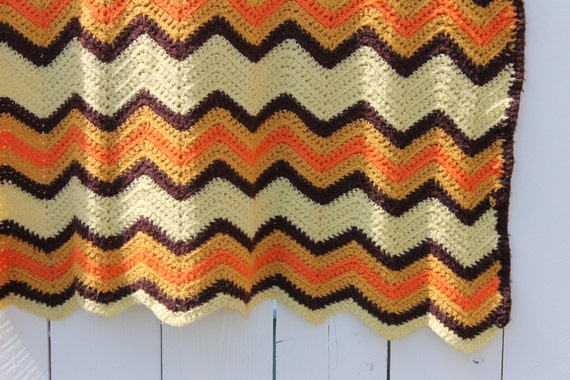 This one is so seventies and I so love it.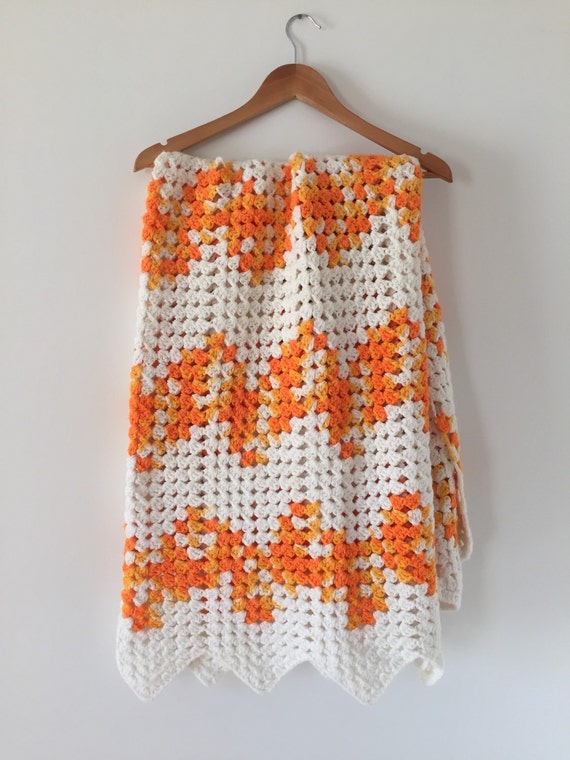 This one has a pixelated look. Granny tech chic.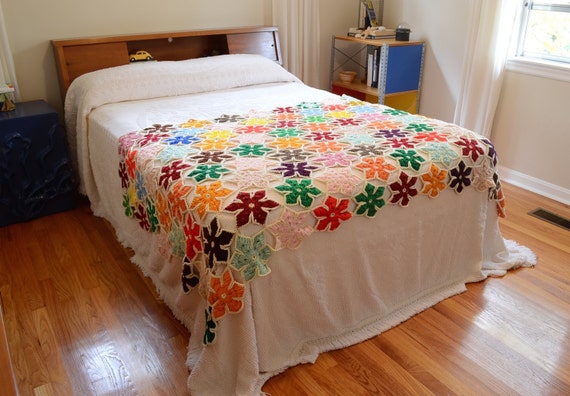 Over the bottom of a bed or draped over a couch. Easy-peasy.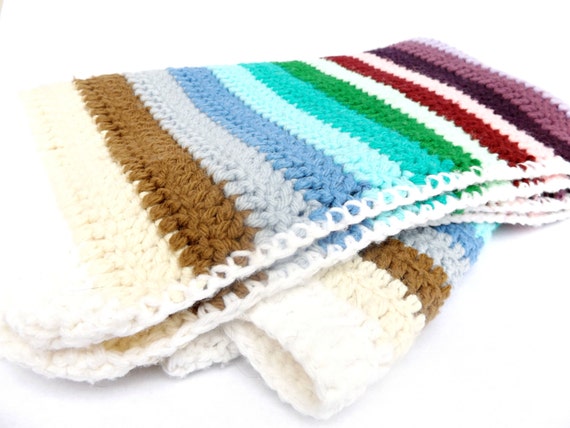 Subtle, unusual colors. And what I love about the lap-sized blanket is that I keep them handy on the couch and it covers just the right amount without it being too large that it gets tripped on and stepped over while I'm using it. The smaller size is also really handy because it's easier to fold and keep neat-looking when not in use.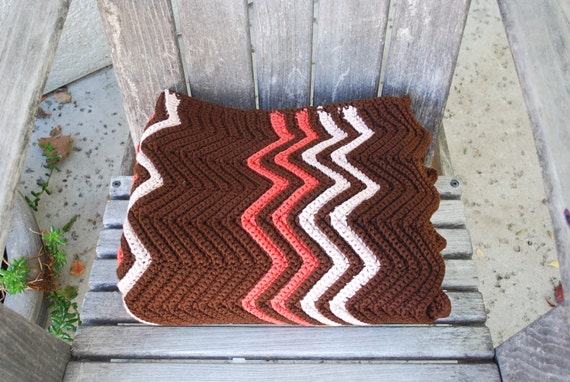 Brown and ombre pink!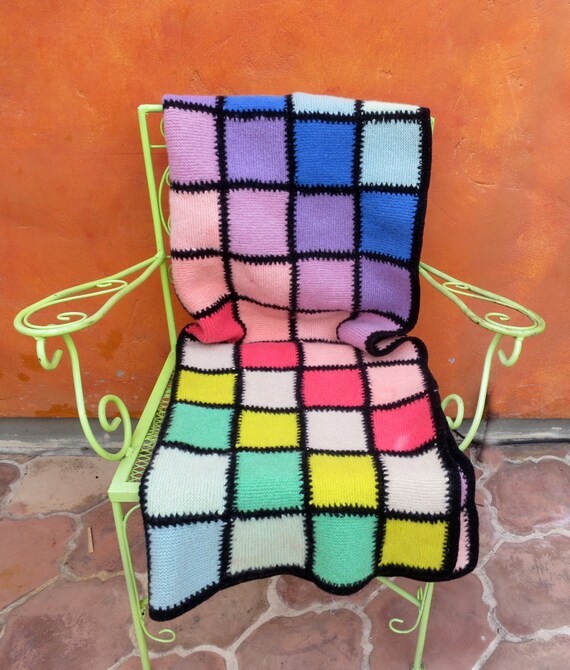 It looks like stained glass.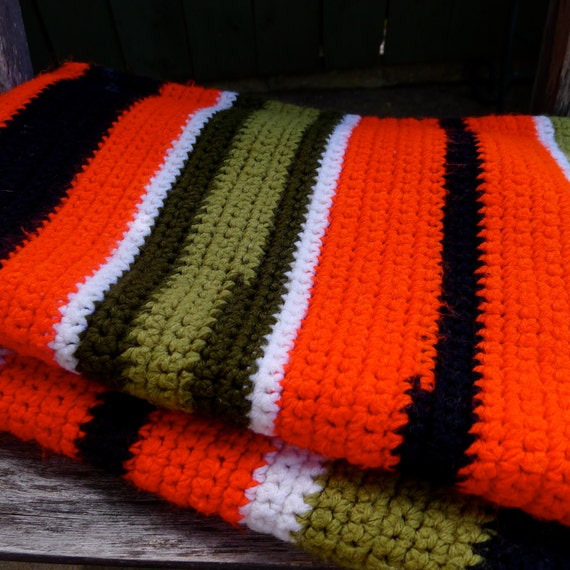 This color combo is excellent. Bright but woodsy and earthy.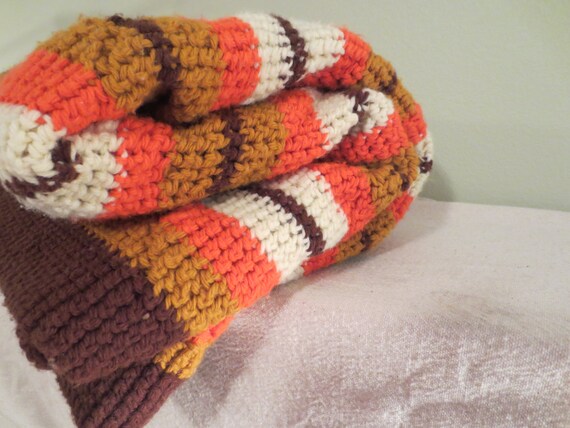 This one looks extra snuggly and comfortable.
These are vintage but still look really fresh and modern.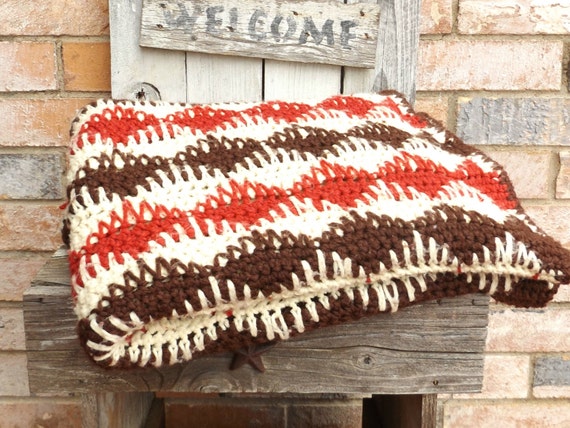 This one is a steal!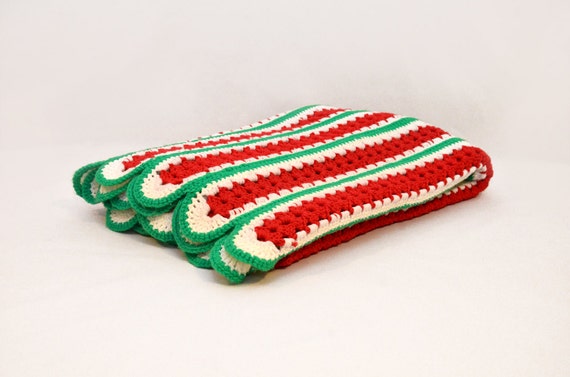 Don't be fooled by the "Christmas blanket" tag. It is clearly an adorable watermelon blanket!
Chevrons this cute can stay in style forever, please.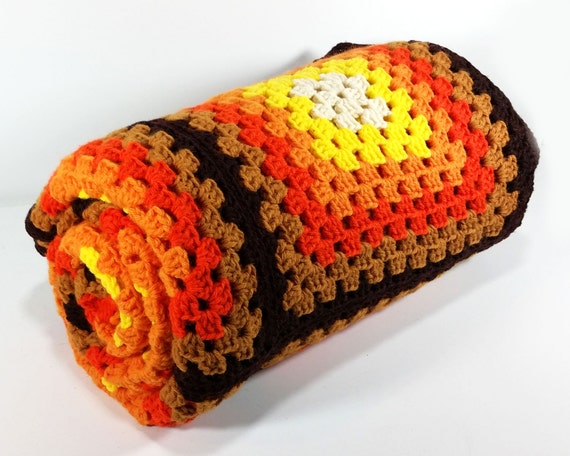 Wrap me up in this on a cold winter night. It looks like lava.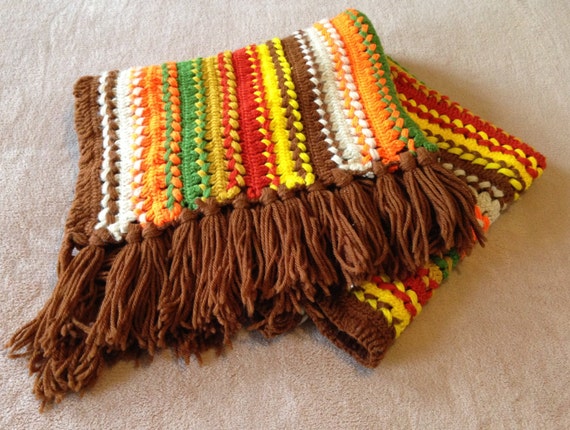 I could see this chunky one in a boy's nursery.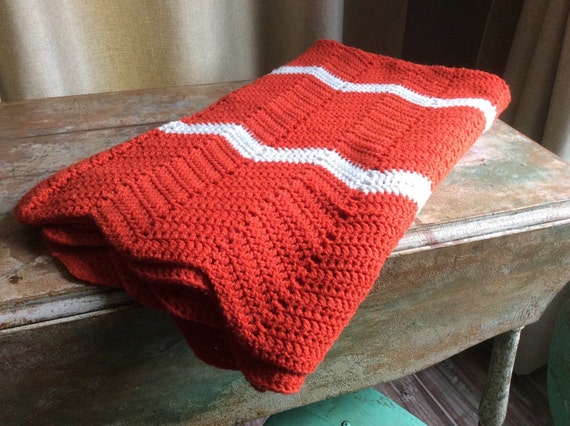 Sometimes simple is still stunning.
[pinterest]