Here's what's up in the shop: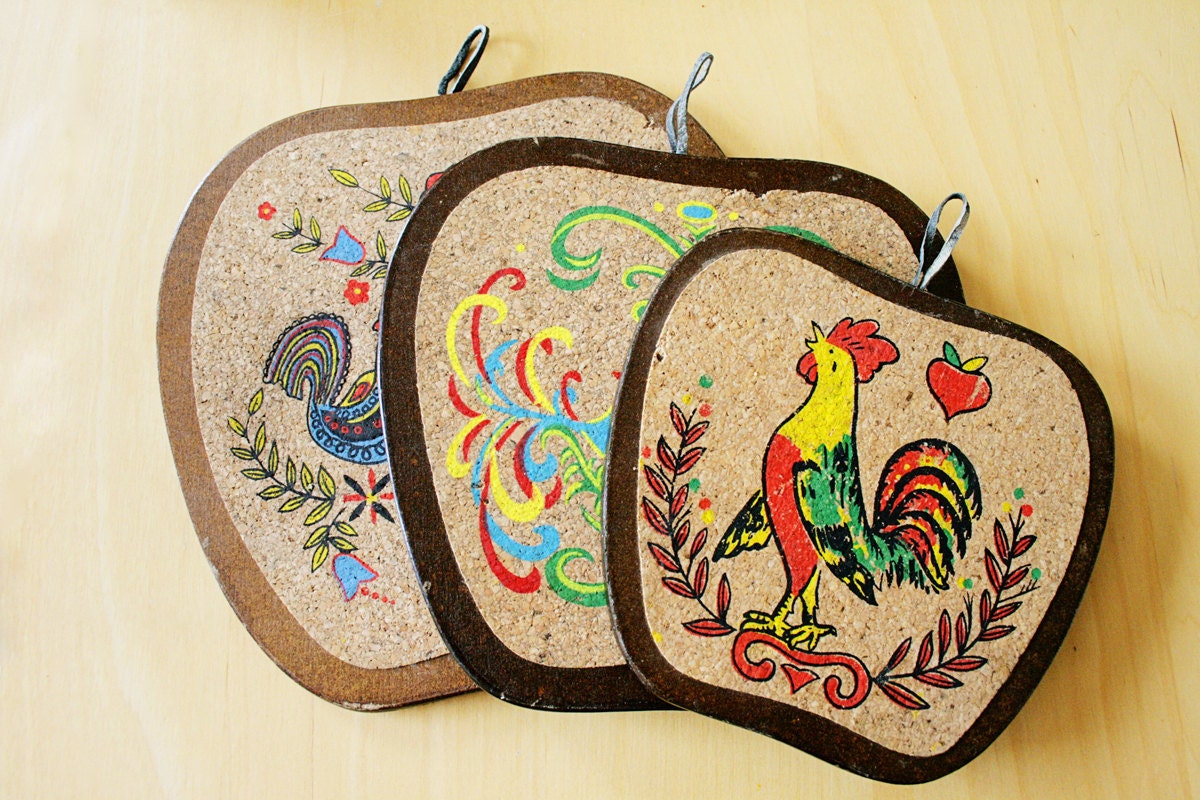 Vintage Folk Art Apple Trivets, something about the combination of the apple shape and the folk art designs makes them irresistible.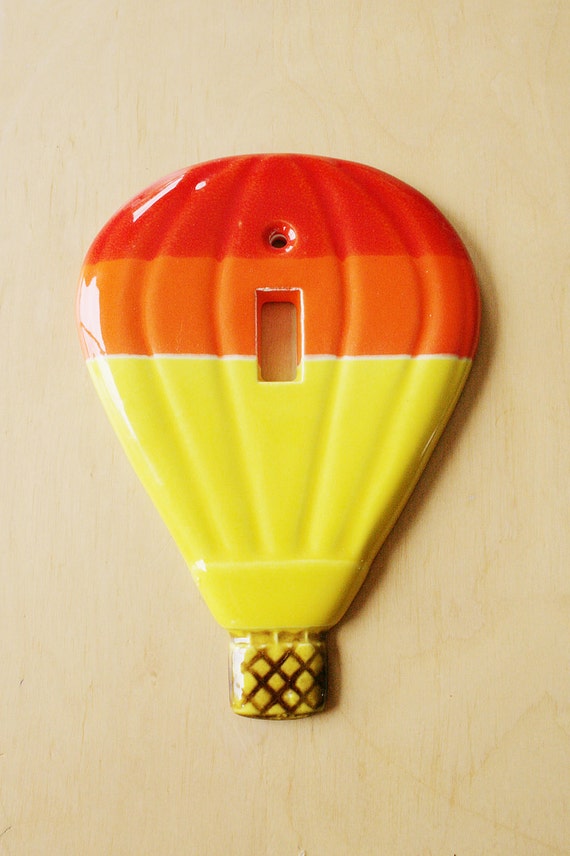 Sunshine-y bright vintage light switch plate, I can imagine this hanging in a cheerful nursery.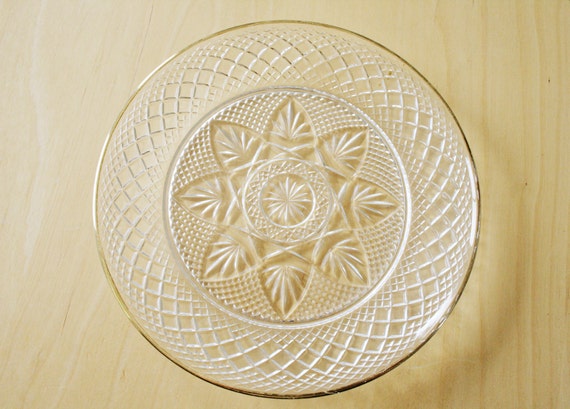 Vintage Snowflake Plate,  this looks so good on my sideboard at home I might just keep it.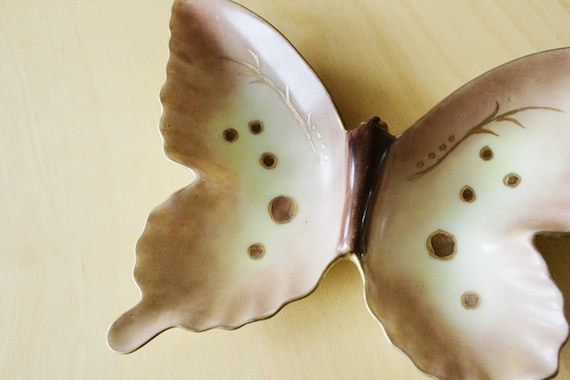 Soft Brown Butterfly Dish, more antique than vintage. Classic.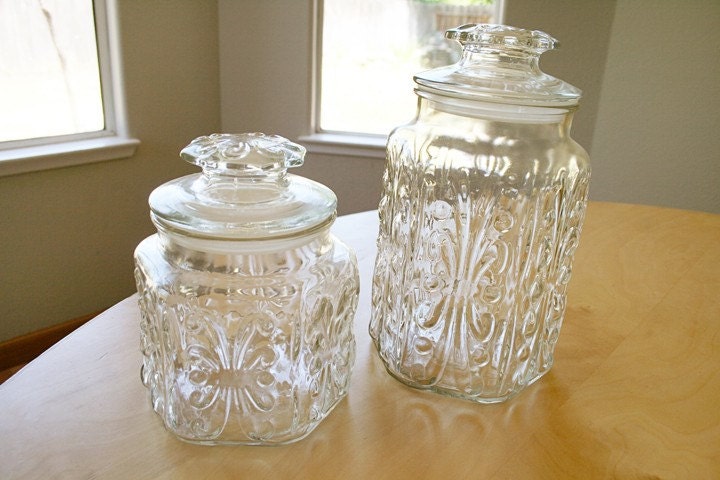 Vintage Glass Canisters, because storage can be lovely.